HOW-TO ARTICLE:

 How Body Language Turns Women On…
When Martin let his friends talk him into attending a speed dating event at a local bar… 
He never suspected that just a few hours later…
He'd be sitting across from his absolute dream girl…
With just 30 seconds to capture her interest, or lose her forever.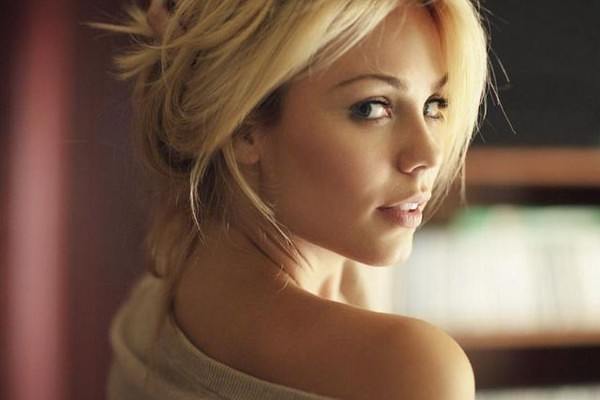 …although the beautiful, charming Kyla had no idea who Martin was…
HE'D seen HER before on social media.
In fact, he referred to her as his "instagram crush" to all his friends.
And now there she was…
Sitting across the table…
Her beautiful green eyes focused only on him… 
And just half a minute to make her see him as a sexual and romantic interest rather than just another boring guy she met at a bar.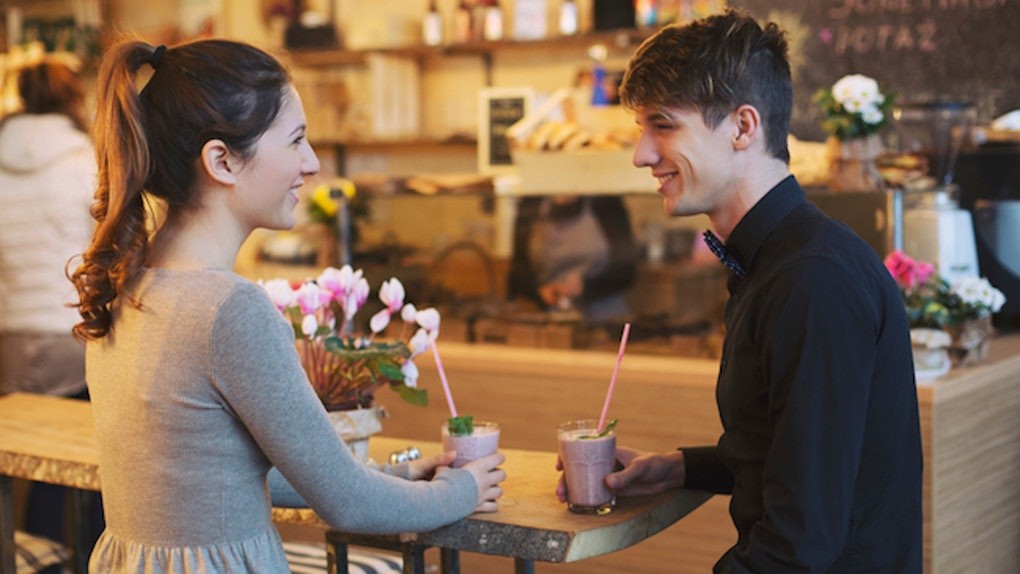 What would you do in this situation?
What would you say?
Most men have no idea. 
They'd be friendly…
Ask her a lot of questions…
Maybe talk about their career or whatever they think is impressive about themselves…
And in doing so, place themselves in the "never-in-a-million-years" category in that girl's mind.
But men who know how attraction works…
And how to ignite it inside a girl of their choosing…
Use this knowledge to ensure that out of the thousands of guys a woman meets, THEY'RE the one she can't help giving herself to. 
"The key,"
 world renowned dating and attraction coach Kate Spring tells us,
"
Is using the overwhelming power of body language"
"Most men place way too much emphasis on what they say"
she went on
"and don't realize that body language is the most powerful tool in their attraction tool box."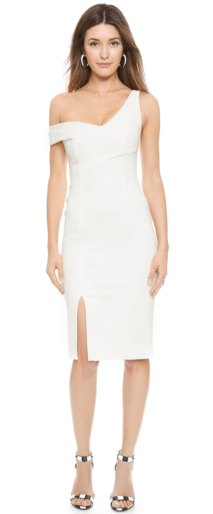 So why is body language so powerful?
For hundreds of thousands of years…
Men had to seduce women without saying a single word.
Before spoken language even existed…
The only tool men had to turn a woman on…
And convince her to sleep with them…
Was what he could communicate non-verbally.
And because seduction was all done WITHOUT WORDS for most of evolutionary history…
 

The sexual part of a woman's brain is much more responsive to the signals of man's body is giving over what he's saying.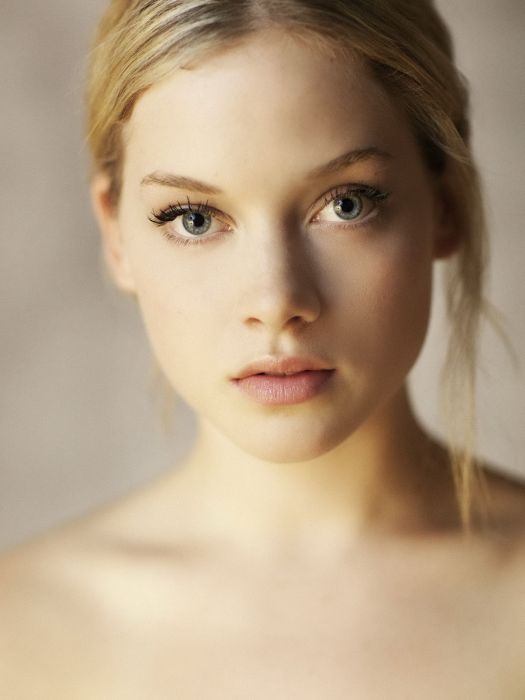 To help men out, Kate gave us 3 Body Language 'Rules' men can use right away…
In case you suddenly find yourself face-to-face with the girl for your dreams tonight.
Rule 1: Don't focus too much in what you're saying
While you can certainly say the "wrong" thing and ruin your chances with a girl, there is no real "right thing" that will kick her sex drive into high gear, and make her want to jump your bones.
"I've watched as students of mine seduce women while talking about the WEATHER…" She tells us…
"I've even seen a guy seduce one woman after another from a different country where he didn't even speak the language. He didn't need to. His body language said everything they needed to know about him".
 
So it's not about saying something impressive.

In fact, trying to impress her immediately makes women see you as "try hard" which has the opposite effect of what you want. 
If you can carry on a basic conversation, and pair it with attractive body language, you'll be miles ahead of 95% of men…
Rule 2: Pay Attention to what your body language is already saying about you
Before learning what the "right" body language is…
Most men need to eliminate the "wrong" body language.
That is — they need to stop doing the unconscious things they don't realize are killing women's attraction for them. 
Most men have no idea how bouncing their leg up and down is signalling that they're nervous…
How looking around too much makes them look eager…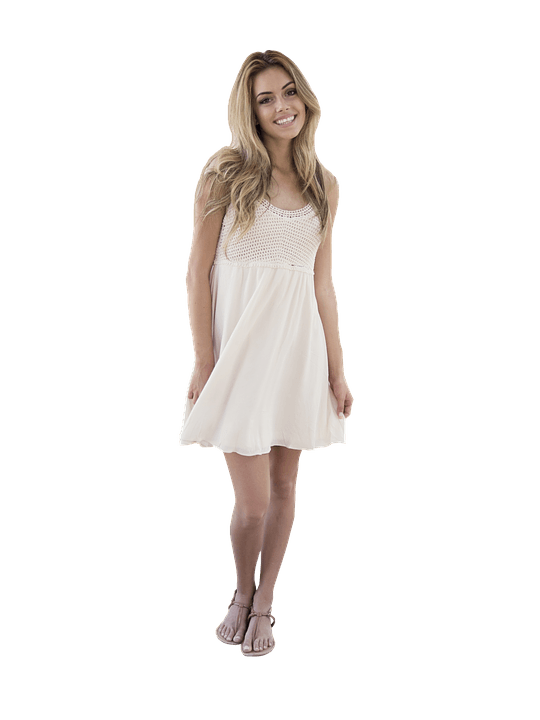 How tensing certain muscles in their face makes them look self-conscious…
And by simply learning to recognize and stop-off these unattractive signals…
They're more than halfway there to attracting any girl they desire.
Rule 3: Project DESIRABLE body language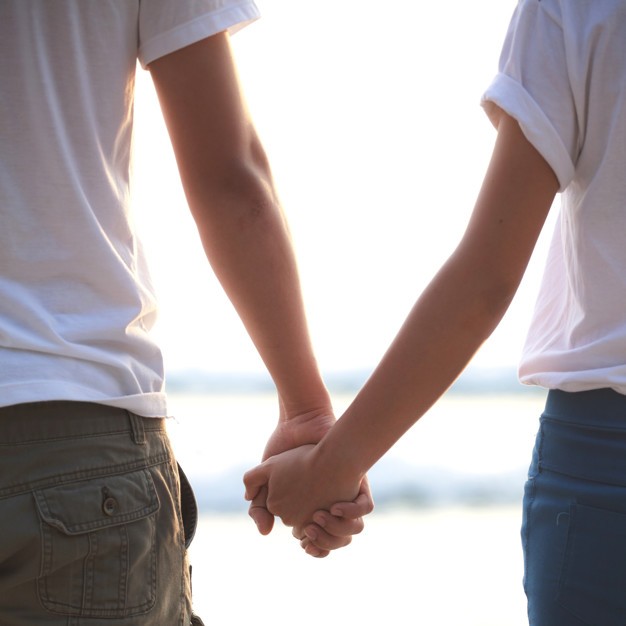 Once you've eliminated those quirks and habits that make you appear needy, nervous, clingy, or sexually inexperienced…
THEN you can start sending off signals that actually turn women on…
There are various techniques for this…
By touching her at just the right time, you can get a woman literally craving your touch… even if she hardly knows you.
By glancing at her lips in just the right way, you can make her fantasize about kissing you… and think it was her idea…
You can basically 'take control' of a girl's sex drive…

And drive her to the point where she's possibly even willing to humiliate herself to sleep with you…
Sometimes even without saying a single word. 

If you want to know exactly how to use the power of body language to get any girl turned on, wanting you, and thinking about you obsessively…
In this video, you will learn…
The right time to touch a girl you're talking to, that gives her "touch hunger" – an overwhelming desire to feel your hands on her again.

How to look at her lips in a way that floods her brain with naughty thoughts, 'til she can't to press those lips against yours.

A weird texting to trick to get her obsessing about you when you're not around.
© 2019 LOVELEARNINGS MEDIA INC.
#300 – 1095 MCKENZIE AVENUE
VICTORIA, BC, CANADA V8P 2L5
* You must be 18 or older to use this website. Results can vary, this information is not a substitute for personalized help from a licensed professional. *
1. Byrne, D., & Nelson, D. (1965). Attraction as a linear function of proportion of positive reinforcements. Journal of Personality and Social Psychology, 1(6), 659-663.
2. Dutton, D. G., & Aron, A. P. (1974). Some evidence for heightened sexual attraction under conditions of high anxiety. Journal of Personality and Social Psychology, 30(4), 510-517.
3. Aronson, E., & Linder, D. (1965). Gain and loss of esteem as determinants of interpersonal attractiveness. Journal of Experimental Social Psychology, 1(2), 156-171.
4. Dion, K., Berscheid, E., & Walster, E. (1972). What is beautiful is good. Journal of Personality and Social Psychology, 24(3), 285-290.